29Nov20:3022:00Beyond the Timeline.Sharing the Holy Instant Together
Veranstaltungsdetails

with
​
kironJ Gardner and Andreas Pröhl

kironJ and Andreas warmly invite you into this shared expansion beyond the timeline.
Our human self is time bound, but our true Self is outside any constriction of time.

We can learn to live in the present moment, Spirit flowing through our minds, and experience the freedom of being outside of time
while seeming to be in this world.

kironJ and Andreas will be in Spirit led conversation for around 30 minutes, leading into 15 minutes silence, followed by sharing from the group. The whole gathering is offered as a shared holy instant, an opportunity to choose eternity together.

Monday 29th November

20.30-22.00 Berlin Time

Free Event

To register, please contact kironJ
kiron9@outlook.com
---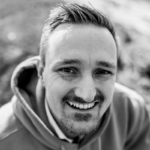 Andreas Prohl is the founder and organiser of an international ACIM Festival, first based in Bath Meinberg, Germany. The Festival and Andreas' ACIM documentary, "All You Need is Love" have been inspired by a sense of adventure and trust in the miracle. Andreas teaches the Course in live-streams, workshops and conferences, with a clear emphasis on the present awakening.
Andreas is co-founder and board member of Aleph Academy, and considers himself blessed to be part of a close-knit team that extends the teachings of ACIM on a daily basis.
---
kironJ is an ACIM teacher and healer, working in the UK and online. kironJ is passionate about an experiential approach to studying the Course, supporting students to welcome miracles into their relationships and their thinking. kironJ has worked with Nouk Sanchez, Corinne Zupko and Andreas, and has been a speaker at Jennifer Hadley's Sundays with Spirit on many occasions.
kironj.com
Facebook.com/kironjgardner is dedicated to the Course.
https://www.youtube.com/channel/UCZCStllXBegbtYrIQ0a6Qqg
Zeit

(Montag) 20:30 - 22:00